Gerard Hutch was holding a menu in both hands when undercover Spanish police approached him from two sides.
It was shortly after 8pm at Limoncello Restaurant in Fuengirola.
Hutch was sitting with his wife at a table inside the busy restaurant.
His glasses were perched on his nose and, like many people out for a meal in the midst of the pandemic, he was still wearing a Covid facemask until food would arrive.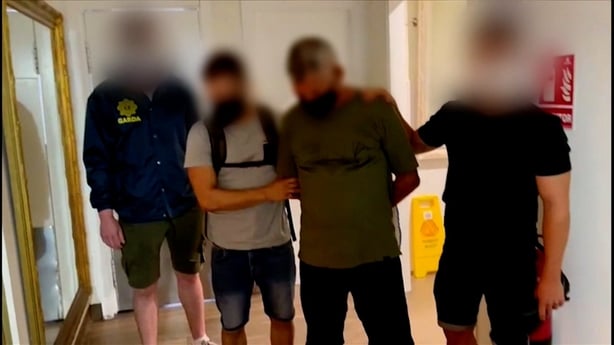 The restaurant specialises in pizzas and pastas. Hutch and his wife hadn't yet ordered. They had only arrived at the premises a short time before, having walked in the evening sun, the short distance from Plaza de la Constitución.
Gerard Hutch had no idea he was being watched. A dozen specialist undercover officers from La Guardia Civil were blending into the crowd, watching, waiting.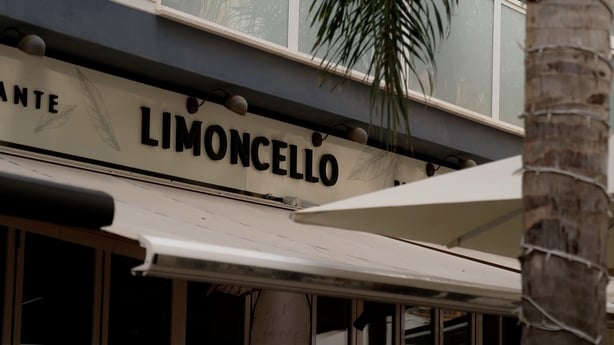 It was in the Plaza that the plain-clothes police had earlier been watching for any sign of Gerard Hutch.
Intelligence had led officers from the secretive Fugitive Action Task Force (FAST) of La Guardia Civil to locate Gerard Hutch in Fuengirola.
The hunt had been on for five months after a European Arrest Warrant had been issued by the Special Criminal Court in Dublin.
Now in August 2021 Spanish police were getting into position, getting ready to arrest Gerard Hutch.
For a special Prime Time documentary to be broadcast tonight on RTÉ One, I met one of the undercover officers in the Plaza where Gerard Hutch was found living discreetly that summer.
We need your consent to load this rte-player contentWe use rte-player to manage extra content that can set cookies on your device and collect data about your activity. Please review their details and accept them to load the content.Manage Preferences
The police officer goes by the codename Mando. The nature of his work means that his identity cannot be disclosed. He was one of the six-man FAST team which arrested Gerard Hutch. Mando is the officer who spoke to Hutch in English, showing him his police badge and telling the Dubliner he was under arrest.
"It was step by step how we got where he was hidden," Mando tells me as we sit on a bench below the apartment block where Gerard Hutch was living.
The officers knew Hutch was somewhere in the Fuengirola area, and surveillance led them to focus on a specific apartment block. The FAST team spent two days blending in as locals, having coffees, strolling around, watching for the man they began to refer to by his nickname.
"We saw a man at a balcony. The photo we had from before showed The Monk with long hair. This man (at the balcony) had short hair, but looked like him. We took a secret photo of the man from here in this Plaza. We shared it with the Garda, and they confirmed, it was Gerard Hutch, nicknamed The Monk."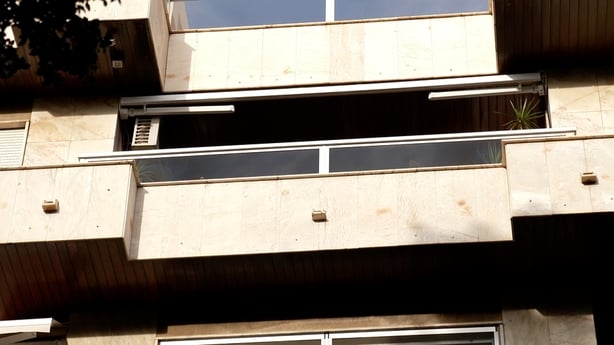 The undercover officers kept the building under watch from all sides, and they waited. On the second day of surveillance, they watched as Gerard Hutch went out for dinner.
Keeping a discreet distance, the officers tailed Gerard Hutch and his wife as they walked about 400 metres to Limoncello restaurant.
A Garda was also present with the undercover members of La Guardia Civil as the officers prepared to carry out the arrest of a man who had, in effect, been in the Spanish wind for five months.
Back at the end of March 2021, shortly after the arrest warrant was issued in Dublin, the FAST team had established Gerard Hutch had a flight booked from Malaga to return to his adopted home of Lanzarote, in Spain's Canary Islands. The undercover officers staked out Malaga Airport but Hutch never showed.
Mando remembers it was late March 2021 when he first heard the name of the man he would later arrest.
"We were approached by the liaison officer of the Gardaí in Spain, warning us that an international warrant order against a high value target for your country was about to be issued – Gerard Hutch nicknamed The Monk. So they wanted to manage this, with, top-secret level because it was supposed (believed) that he had very good connections all around Ireland and even in Spain."
I asked Mando if it was possible that the reason Gerard Hutch never showed up for his scheduled flight was that, somehow, he might have been tipped off that there was an arrest warrant issued for him.
"Yes, You cannot be sure of that," he replied. "But Irish authorities were afraid of that due to the profile of this man."
The five-month hunt for Gerard Hutch was led by the UCO – the Unidad Central Operativa – (Central Operative Unit) of La Guardia Civil, of which Mando and his colleagues in the undercover FAST team are a part.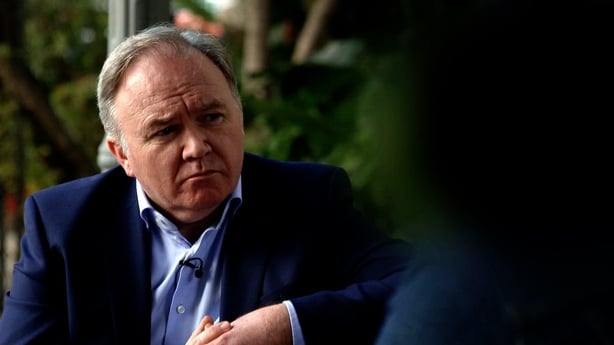 As we sat in the square of Plaza de la Constitución, I asked Mando how they came to know that Gerard Hutch was somewhere in Fuengirola. I ask half-jokingly as I'm not expecting an answer, and I don't get one.
He smiles as he says it is information he is not in a position to give, except to say that all investigative tools are used in tracking down fugitives.
And so it was that on a Thursday evening in August 2021 Gerard Hutch walked with his wife to a restaurant in Fuengirola. It was over four and half months since the international warrant had been issued for his arrest on suspicion of the murder of David Byrne at the Regency Hotel in 2016.
Hutch had no idea that undercover Spanish police utilising tradecraft now had him in their sights. He sat down inside Limoncello with his wife to his right. He was facing the front entrance, but there were two ways in from either side of the entrance. The police used both.
Three undercover officers in shorts and T-shirts, one with a backpack on his shoulders came in from Gerard Hutch's right. Simultaneously, Mando and others came from his left-hand side and identified themselves.
Gerard Hutch was peering over his glasses at the menu when the FAST team approached him. He didn't flinch. He complied with two of the officers who immediately put his hands behind his back and handcuffed him.
We need your consent to load this rte-player contentWe use rte-player to manage extra content that can set cookies on your device and collect data about your activity. Please review their details and accept them to load the content.Manage Preferences
Hutch looked at his wife for a second and then the officers made him stand up and he was taken further back into the restaurant to the toilet area where he was searched. Meanwhile, Hutch's wife left the restaurant and Mando went with her to explain what would now happen to her husband.
Seconds after Gerard Hutch was taken into custody, a member of the UCO identifiable in a La Guardia Civil jacket and a member of An Garda Síochána, wearing a Garda baseball cap and Garda jacket, both follow the undercover officers and Gerard Hutch to the toilet area. One of the Garda's roles is to confirm the identity once again of Gerard Hutch.
A waist-pouch similar to those used by many sun-seekers is removed from Gerard Hutch's waist and is searched. Inside are a false Croatian passport and driver's licence.
But, very quickly, Gerard Hutch dispenses with any pretence that he is anything other than a Dubliner. While it must have been a shock to be dramatically and swiftly arrested just moments before, Hutch never seems to lose his composure, and begins to chat with police.
Despite spending most of the previous decade living in Spain and elsewhere, Hutch still has a strong Dublin accent. When he spots the Garda jacket being worn in the Spanish sun he turns to the Garda and cracks a joke, saying "The jacket, you must be roastin' in that."
Hutch knows that he is being filmed by a member of the Spanish police, and is heard saying "Is this all for Paul Williams, is it?" in reference to the crime reporter who has reported on Gerard Hutch for many years.
Just before Hutch is led away from the restaurant, he gestures to his hands behind his back and says the handcuffs are "too tight, but ok".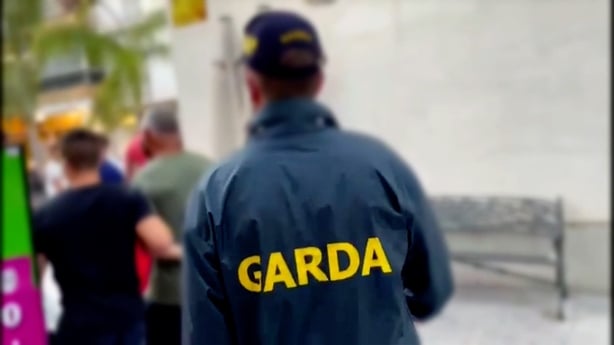 And then The Monk is led out through the restaurant, to a waiting unmarked police car. Other diners look up at the gathering of men walking at speed. It is clear to them that something is happening, but the walk to the car is quick. Gerard Hutch is placed in the back of the car with one of the officers doing his seat-belt for him. And then he is driven away.
The following month, Gerard Hutch was extradited to Dublin and brought to the Special Criminal Court to be charged with the murder of David Byrne.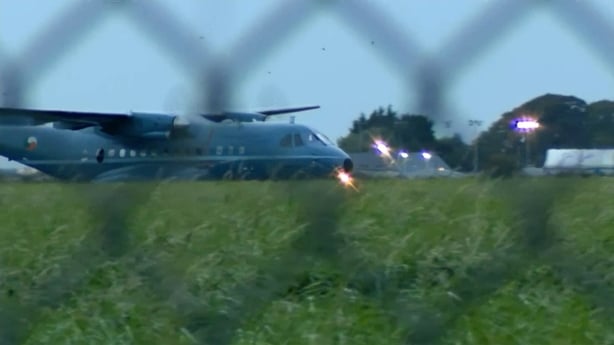 He remained in custody for 20 months, as he faced trial. Mr Hutch was set free by the Special Criminal Court yesterday afternoon after the three-judge court led by Ms Justice Tara Burns found him not guilty of the murder charge.
Until his arrest in August 2021, Gerard Hutch had spent almost a decade living in the Canaries. It remains to be seen whether he returns to his life in Spain.
Barry Cummins and producer Sallyanne Godson will have a special hour-long Prime Time documentary: Murder at the Regency – tonight on RTÉ One at 9:35pm.