Les Amis Group's new restaurant Kissajin at Shaw Centre is a playful homage to the kissatens or traditional tea and coffee houses that dot Japan. But it's not a cafe – it offers casual omakase set meals for lunch and dinner.
In Japan, the kissaten is a time-honoured institution. Typically a cosy cafe outfitted in retro decor, kissatens have always offered a hideaway from the elements and a place to while a pleasant afternoon away.
At Shaw Centre, Les Amis Group's latest concept to debut takes inspiration from the spirit of the kissaten, elevating the experience to omakase dining but riffing off familiar Japanese comfort food and incorporating elements of nostalgia and fun.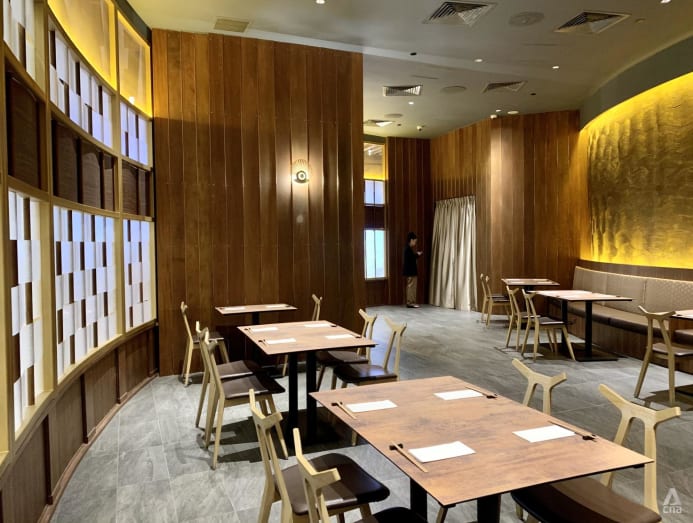 We began our lunch, for example, at a table set with brightly coloured plastic toy fishing rods and an accompanying soundtrack of upbeat 80s J-pop hits.
The server presented a large glass bowl of filled balloons floating in water, and we played a game of attempting to fish a balloon out with our rod.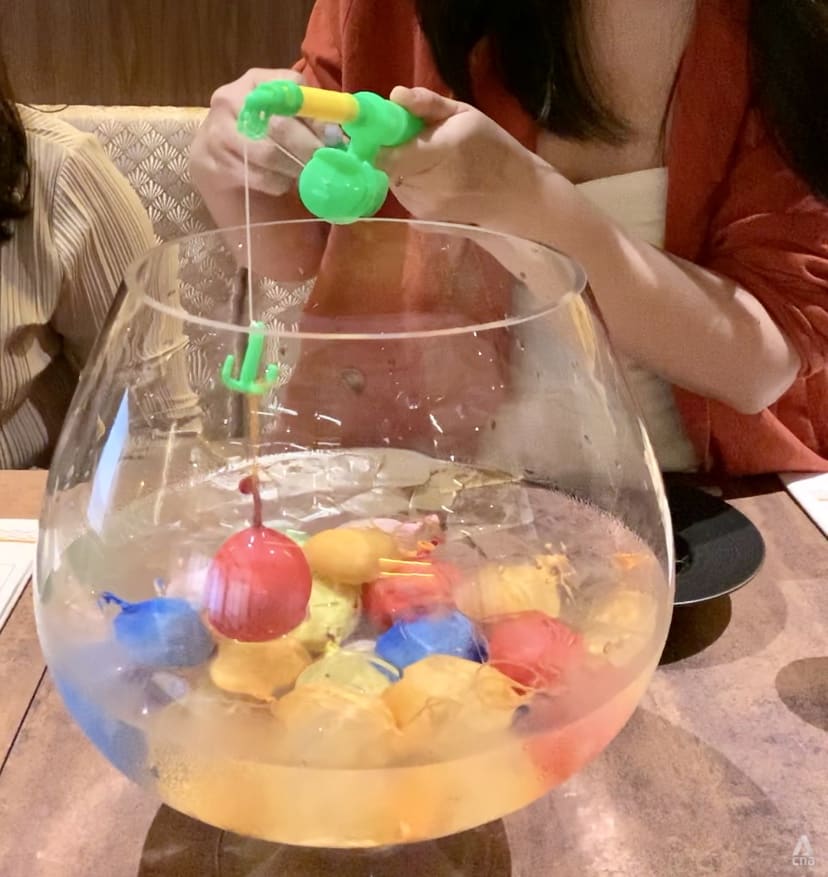 Once we'd hooked one and drawn it out of the water, we held it over our plate of salad and popped it with a toothpick. Behold, a perfect sphere of silky goma tofu plopped out of the balloon and into the salad.
The little game is a reference to yoyo tsuri, a staple activity you'll find at festivals in Japan, and we can't think of a more delightful way to kick off a meal.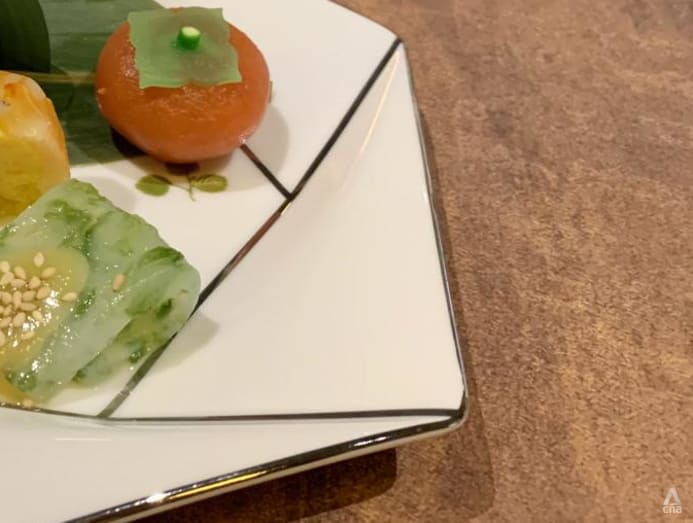 Little touches like beautifully folded leaves and a tiny, pink paper windmill adorned the first course, a plate of petite appetisers including seaweed konjac with miso mustard; Tazuna sushi of finely-pounded, vinegared tamago roll topped with seasonal fish; smoked scallop; charcoal-battered karage; and red bean mochi in the shape of a little persimmon.
Theatrics continued as the meal went on: A few of the courses that followed, like the sando and the Kagoshima wagyu curry rice, were presented in an okamochi, a three-tiered metal box traditionally used to transport and deliver food.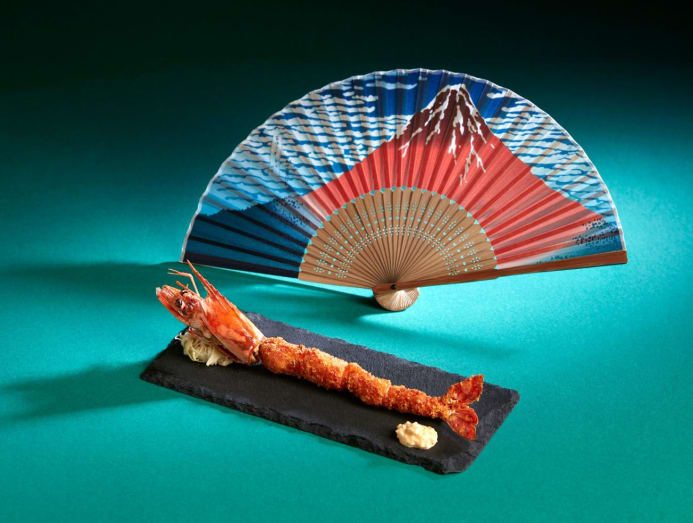 While elegantly presented, everything on the menu is familiar and comforting: Chawanmushi with shiitake, enoki and eringi, for example; fried prawn served with nanban sauce and shredded cabbage with sesame dressing; and a simply grilled, glistening salmon fillet.
At dinner, you'll find Kagoshima wagyu instead of salmon, tempura prawn instead of fried prawn, and Inaniwa udon instead of curry rice.
And for dessert, there's of course the unmissable kissaten staple of Cream Anmitsu – but don't worry, there's no struggling through a large, heaping bowl of sugary confectionery. The anmitsu here is more of a tiny, deconstructed version, with seasonal fruits, jelly cubes, a spoonful of azuki bean paste and a dainty dollop of cream.
Kissajin is at 1 Scotts Road, Shaw Centre #01-11. Lunch is S$68++ for seven courses and dinner is S$98++ for eight courses. For reservations, visit http://cho.pe/dineatkissajinsg.